youcare. wecare. akaricare.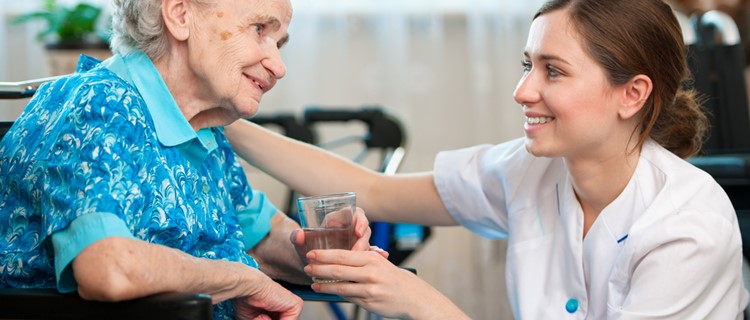 At Akari Care we specialise in a number of homes that provide dementia care to both residential and nursing residents.
All the staff are specialist trained in dementia care and have an awareness of a person-centred approach to the care and support of residents with dementia. They encourage and support the families to be actively involved with their relatives whilst visiting the home.
Within these homes we provide dementia friendly environments which consist of bright contrasting colours to walls and doors and wall arts to enable reminiscence.  We have plain carpets and flooring to create a calm and relaxed environment.  The grab rails on the corridors and in the en-suite bathrooms are a contrast of colours to enable the residents to remain safe and move around independently.
We encourage the residents to have personalised memory boxes to help them recognise the location of their bedrooms.
The signage in the homes are pictorial and large print to enable the residents to recognise various places around the home.
Research has been conducted around the theory on sun downing and bright lighting has been installed to reduce the anxiety levels caused by the sunsetting.
Within the dementia units, there has been the introduction of the protected meal time experience for the residents enabling them to eat their meals in a calm and relaxed atmosphere. Soft appropriate music is encouraged, and coloured crockery is utilised.
The homes offer a variety of meaningful in-house and external activities which include music and sound, talk and listen, group sing-a-longs, topic of the day (newspaper/magazines), exercise classes, sensory classes, virtual reality activities, relaxation, aromatherapy and gardening. We also encourage the residents to be actively involved in the decoration of their own bedrooms and alterations and domestic duties within the home.
The homes have pet therapy, dolls, prams, arts and crafts, pianos/organs, cinema rooms (films/movies) and themed nights and menus.
The following homes offer dementia care: